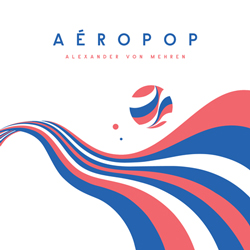 ALEXANDER VON MEHREN
AÉROPOP
2LP/CD/DIGITAL
2013

North America (The Control Group)
Buy from Amazon
Buy from The Control Group

United Kingdom (Folkwit Records)
Buy from Folkwit Records
Buy from Proper Distribution

Norway (Klangkollektivet)
Buy from Big Dipper

Japan (Rallye Label)
Buy from Rallye Label


Free, signed Aéropop poster with every vinyl or CD purchase!

Shipping costs will be calculated once the order has been received, and will be invoiced in a separate transaction. You could also request a shipping quote at orders@vonmehren.com before placing your order.

Aéropop is Alexander von Mehren's debut album, especially inspired by 60s/70s library music and soundtracks and focused primarily on orchestrated alternative pop sung in French and English and instrumental tracks. The album was recorded at von Mehren's studio over a five-year period, mixed by John McEntire (Stereolab, Tortoise) and von Mehren and mastered by Steve Rooke at Abbey Road Studios. von Mehren plays most of the instruments himself, including piano, Rhodes, Moog, vibraphone, bass and drums. Aéropop also features members of The High Llamas, Jaga Jazzist and Orwell.

1. La Chanson de Douche
2. Teria
3. Le Détective Ingénieux
4. Aller-Retour
5. Natural Selection
6. Switched On
7. Winter Comes
8. Insouciance
9. Champs-Élysées
10. La Variation de Douche
11. Neuschwanstein
12. Bahnhof
13. Chalet d'Alpage
14. Aérosuite, Partie A: Ouverture
15. Aérosuite, Partie B: Pop Baroque
16. Aérosuite, Partie C: Interférences
17. Aérosuite, Partie D: Altitude
18. Aérosuite, Partie E: Proximité
19. Aérosuite, Partie F: Vélodrome
20. Aérosuite, Partie G: Survol de l'Amérique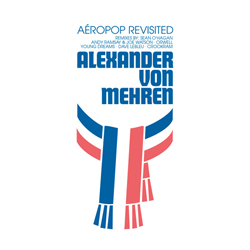 ALEXANDER VON MEHREN
AÉROPOP REVISITED
12"/CD/DIGITAL
2014

NB: Numbered and limited to 300 copies worldwide on vinyl and CD!

North America (The Control Group)
Buy from Amazon
Buy from The Control Group

United Kingdom (Folkwit Records)
Buy from Folkwit Records
Buy from Proper Distribution

Norway (Klangkollektivet)
Buy from Big Dipper


Free, signed Aéropop poster with every vinyl or CD purchase!

Shipping costs will be calculated once the order has been received, and will be invoiced in a separate transaction. You could also request a shipping quote at orders@vonmehren.com before placing your order.

Aéropop Revisited is an EP of remixes of selected tracks from Alexander von Mehren's 2013 debut album, Aéropop. The EP features remixes by Sean O'Hagan (The High Llamas), Andy Ramsay & Joe Watson (Stereolab), Orwell, Young Dreams, Dave LeBleu (The Mercury Program) and Crookram and was mastered by Alex Wharton at Abbey Road Studios. The remixers approached the material from different perspectives – writing and recording new parts and even lyrics – each of them adding their own signature to von Mehren's compositions, making the EP feel like a collection of new music rather than remixed tracks.

1. Aérosuite (Sean O'Hagan Remix - The House That Jack Built)
2. Insouciance (Andy Ramsay & Joe Watson Remix - Better Network)
3. Bahnhof (Orwell Remix - l'Attente)
4. Natural Selection (Young Dreams Remix - Rhapsody on a Theme of von Mehren)
5. Aller-Retour (Dave LeBleu Remix - Côté à l'Autre)
6. Chalet d'Alpage (Crookram Remix - When I Was Nine)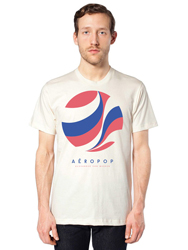 ALEXANDER VON MEHREN
AÉROPOP T-SHIRT
FRUIT OF THE LOOM (UNISEX)
2014

Design by Anti & Grandpeople. Printed on Fruit of the Loom unisex tees. Girls may prefer to order one size smaller.


Free, signed Aéropop poster with every purchase!

Shipping costs will be calculated once the order has been received, and will be invoiced in a separate transaction. You could also request a shipping quote at orders@vonmehren.com before placing your order.